Here's an article for you and a question from me. Who has heard of, "Opiate Use Disorder?"
September 19, 2019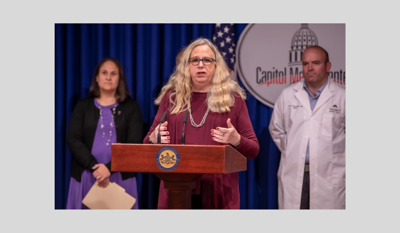 A new opiate prescribing guideline will address how pain is treated in individuals with opiate use disorder, the governor's office announced this week.
The new prescribing guideline, "Treating Pain in Patients with Opiate Use Disorder," recommends non-opiate pain treatment therapies.
The document encourages physicians to consider physical therapy, acupuncture, chiropractic treatment, transdermal local anesthetics, and mindfulness based therapies for their patients.
Treatment recommendations are broken down by type of pain: chronic, non-cancer pain, cancer pain and acute pain.
"The reality is that even individuals with opioid use disorder experience chronic pain and need treatment plans that meet their unique needs," Department of Drug and Alcohol Programs Secretary Jen Smith said.
The updated guideline document is part of Stop Overdoses in PA: Get Help Now Week, a statewide initiative to improve access to the opiate reversal medication Naloxone.
"Naloxone saves lives and we should all carry it because you never know when you will get the chance to help someone," Governor Tom Wolf said. "Last year, we distributed over 7,000 kits of free naloxone. This year, we hope to get this life-saving tool into the hands of even more Pennsylvanians," Governor Wolf said.
Over the past four years, Pennsylvania first responders helped save more than 4,500 lives by administering Naloxone made available by the Commission on Crime and Delinquency.
This week, Pa. residents will be able to go to a state health center or their local pharmacy to get the overdose reversal medication naloxone, according a press release from the governor's office.
TAGS: NorthCentralPA.com, opiate, Guideline, naloxone,